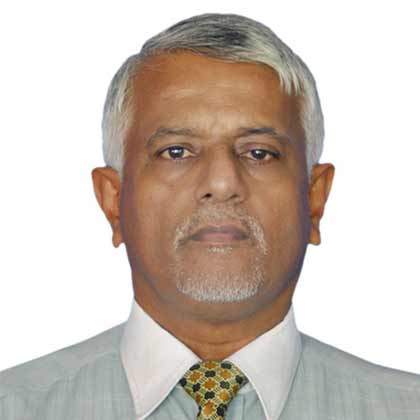 Prof. W.A.D.P. Wanigasundera
Chairperson
DON PADMASIRI WANIGASUNDERA obtained his PhD in Agriculture Extension & Rural Development from University of Reading, United Kingdom. He is a professor attached to the Department of Agricultural Extension of the University of Peradeniya. He currently serves as a member of the Board Study in Agric. Extension of the Postgraduate Institute of Agriculture (PGIA) and has served as the Chairman, Board of Study and also has been a member of the Board of Management of PGIA.
With 20 years' experience in University Teaching, Research, Curriculum Development, together with over 15 years of practical experience as a field extension and rural development worker, he has also been involved in managing extension organizations.
Prof. Wanigasundara is a skillful personality in project implementation, monitoring and evaluation of academic programs and rural development interventions. He has contributed in the development of interactive audio-visual communication media, production of award winning video documentaries and development of computer-based teaching/learning aids.
Prof. Wanigasundara teaches in the field of Development Communication, Development Journalism and Media Use, Communication for Natural Resource Management, Preparation and Use of Audio-Visual Media, Technical Writing, Human Resource Management at a bachelors' and graduate level.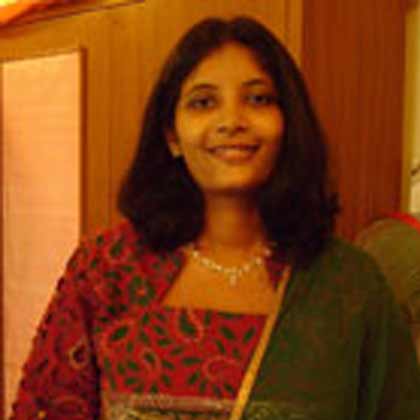 Ms. Ruzniya Jainul Abdden
Member of BOD
Ruzniya Jainul Abdeen graduated from the University of Colombo in 2003, with a Bachelor's degree in Bio Science at the Post-graduate degree in the University of Colombo, Faculty in Medicine on Health Research and Development. Ms. Ruzniya has recently completed her Masters in Business Studies at the Faculty of Graduate Studies, University of Colombo. She is a Sri Lankan Administrative Service Officer and has previously worked as an Assistant Commissioner in the Department of Registration of Persons and is currently working as an Assistant Secretary to the Public Service Commission. Ruzniya is a gender activist and has written many articles and commentaries on the Islamic perspective of gender. She joined SDJF in 2010 as a BOD member.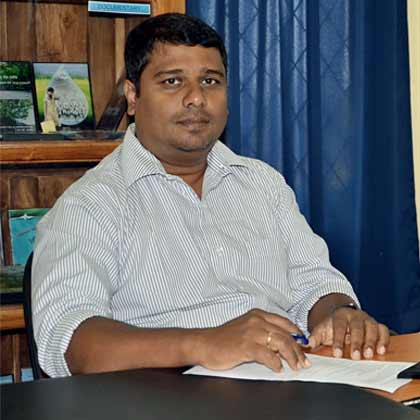 Dr. S. Raguram
Member of BOD
Dr. S. Raguram obtained his PhD from Gandhigram Rural University, India. He has been the Dean at the faculty of communication and business studies, and is serving as a senior lecturer at the Trincomalee campus. He has won a number of gold medals at Loyola college, affiliated to the University of Madras, for his outstanding academic performance. He is currently working as a consultant and a resource person in many areas of his specialization: visual communication, journalism and mass communication, development communication, and other related fields.
Dr. Raguram, who holds a membership at various national-level committees has contributed to the academic field with his participation in many studies related to national development. He further serves as an editor and a reviewer of government text books on Communication and Media studies, at the Ministry of Education, Government of Sri Lanka. Dr. Raguram has conducted various researches in the field of Media and Communication, and his research papers have even been presented at highly recognized international conferences. Due to his contribution to the field of media, his work has been appreciated both nationally and internationally.

GOVERNANCE
SDJF is governed by an independent pool of experts – a Board of Directors that is comprised of two senior academicians with extensive experience in media and transformation, a public service officer – expert in gender and administration, and its founder member who is the Director/CEO. The Chairperson and Co-chairpersons hold the supreme authorities of the organization. The policies and policy-related decisions taken by the board of directors are implemented by the executive director, who is the founder, and fully answerable to the board. The Board has established a unique gender policy to ensure that SDJF follows the gender values. The female board members have unquestionable authority to look at any ongoing or upcoming intervention to ensure that gender equality is not being compromised. At the same time, The Board of Directors are given equal authority to engage SDJF staff in the aspect of organizational management. However, policy related issues are dealt only with the supervision of the Chairperson, Co-chairperson and board of Directors. As far as the financials and procurements are concerned, SDJF have a well-established Finance and Procurement policy and organizational codes, which applies to all the staff, including the founder member.