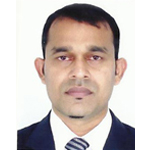 M.C. Rasmin
CEO/Director
M. C. Rasmin is working as Director/CEO of Sri Lanka Development Journalist Forum (SDJF) since 2007. Currently he is a PhD scholar at Assam Don Bosco University, India. He holds a Master's in Developmental Communication at the University of Peradeniya (PGIA). He has successfully completed a Master level course on Media Studies at the University of Oslo, Norway. He too has a Special Degree in Arts at the University of Peradeniya. In the year 2008 he joined Internews Sri Lanka, as a radio drama Director /Producer. Previously, Rasmin was a consultant in Communication for ICT agency of Sri Lanka. Rasmin has 15 years of experience in broadcasting for social change. He is an international trainer on radio for peace building and an award winning writer. He has written and produced over 400 radio plays for the SLBC and other radio stations. He has also presented more than 12 international research papers and directed hundreds of media advocacy programs for various international and local media organizations. Further, he has published more than 12 books on media and development.

Priyakala Manoharan
Project Officer
Priyakala Manoharan is a Project Officer. Having finished her Master's in South Asian Studies from the Pondicherry University, she completed her Post-graduate Diploma in Journalism, specializing New Media at the Asian College of Journalism. She has an honors degree in Sociology from the University of Peradeniya. Her internship at the Institute of Peace and Conflict Studies, New Delhi and the lectureship at the Trincomalee Campus have enriched her persona in many different ways. She joined SDJF in 2015 and she is presently working on three different projects on Participatory Video Storytelling that involves young boys and girls. New media for democracy, media for social change, and media and gender are her areas of interest.

Sachintha Rajapaksha
Project Officer
Sachintha Sewwandhi Rajapaksha is a Project officer. She has an honors degree in Environmental Management from the University of Rajarata. Her research interest mostly revolves around community development and issues related to nature affecting the wellbeing of people. She joined SDJF in 2015 to work on youth centered programs. Engaging youth for transformation, media for poverty and media and participation are her areas of interest.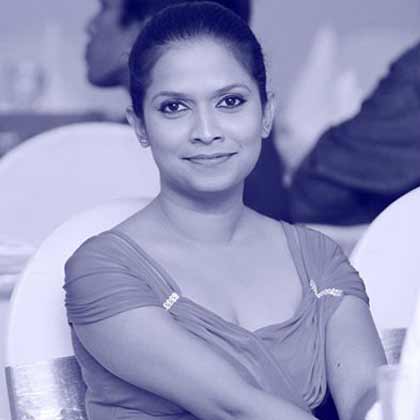 Dharshini Tharanga
Concept development officer
Dharshani Chandrasekara is currently reading for Master of Arts in Sociology, at University of Peradeniya. She has completed her Bachelor's Degree in Arts specializing Sociology at University of Peradeniya. She is also a gold medal and a prize winner of University of Peradeniya for greatest competence in Sociology.
She has been working as an article writer, editor and translator since 2011. She also works as a documentation officer for Women's Development Centre in Kandy. Dharshani is also a member of Global Shapers: The World Economic Forum. She has worked as a research assistant in various researches conducted by international and national scholars. In addition, she is working as a volunteer counsellor for an online counselling page and offers her expertise to the field of social work.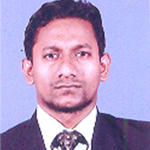 M. M. Ramzan
Finance officer
Ramzan holds a degree in Bachelor of Business Administration (BBA), at the Eastern university of Sri Lanka. Ramzan has 5 years of both; international and local experience in finance and procurement. He has completed a Certificate in Management Accounts -Technician stage (2011) and a Diploma in Management studies at Open University of Sri Lanka (2008/2009). He holds an Advanced Diploma in Computer based Accountancy and is currently following ACCA – Skills level, at the Mercury Institute.