Prof. Abhaya Balasuriya
Director (Administration)
Professor Abhaya Balasuriya is a Bachelors graduate in Agriculture, from the University of Peradeniya (1977). He followed this with an MPhil in Agriculture (1983), at the Postgraduate Institute of Agriculture (PGIA) and PhD (1998) in Plant Pathology, jointly at the Postgraduate Institute of Science (PGIS) and the Imperial College of Science, Technology & Medicine, in London.
Prof. Balasuriya has, to his credit more than 35 years of experience in Agriculture, Plant Pathology and Horticulture in a variety of fields that include Research, Teaching, Extension and Administration; covering disciplines like, Pest and Disease Management in Tea, Sugarcane and Ornamental foliage plants, both in Sri Lanka and overseas.
During his varied career options, he served both private and public sector institutions, heading different projects/divisions/departments, in keeping with his profession. Prof. Balasuriya was very closely involved in the making and revising of the Tea Research Institute's Corporate Plan.
Prof. Balsuriya has served in a number of National and International bodies, as an ex-officio member, relevant to the organization he served at the time. He has contributed to 70, both local and international publications either as a single or co-author.
Prof. Balasuriya has chaired a number of Scientific sessions of Universities and bodies of learning, by invitation. He has been an editorial member to many a scientific forum and has reviewed more than hundred research papers for an array of scientific journals, both local and international.
Amongst some of the developmental field and social research, Prof. Balasuriya was involved; the Evaluation of development projects for World Vision, study of community-based organizations for FAO, Special communication project on promoting 'Ceylon Tea' at 150 years of Ceylon Tea celebrations, stand out.

M Mohamed Azad
Program Director
Mohamed Azad is a human rights lawyer who joined SDJF recently as Program Director. He is holding a bachelor's degree in Law from the Open University of Sri Lanka. Prior to joining SDJF, Azad has been the country representative of the Institute for War and Peace Reporting (IWPR) in Sri Lanka and managed projects with journalists on investigative journalism. He is an expert in Right to Information Act and he has trained journalists, civil society members and government officials across the country on RTI/ATI. He is an international trainer and facilitator; he has facilitated more than 20 international training and over 300 local training. He has represented Sri Lanka in a number of international media related conferences as a speaker and conducted research papers on "Media landscape and Investigative Journalism" in Sri Lanka.

Kaushalya Ariyarathne
Program Manager
Kaushalya Ariyarathne is a lawyer by profession, a researcher and a trainer in human rights. She obtained her first degree in Law from the Faculty of Law, University of Colombo in 2007. Having been granted an International Student Scholarship, Kaushalya completed her Masters in Keele University, United Kingdom, majoring in Human Rights and Justice in 2008.
She started her research career as a Research Assistant at International Centre for Ethnic Studies and has been engaged in several other national and international research projects on torture prevention, prisoners' rights, gender and LGBTIQ rights. Having worked in several local and international organizations, Kaushalya has developed her expertise in Project Cycle Management, Monitoring and Evaluation.
As a lawyer, she has engaged in pro-bono work for promoting LGBTIQ rights in Sri Lanka, while working as a trainer for the Sri Lanka Police (In-Service Unit, Mirihana) and the Centre for Research and Training in Corrections, Department of Prisons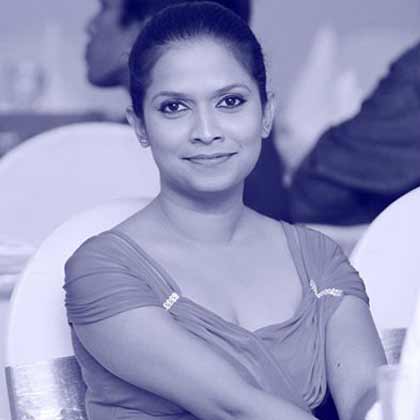 Dharshini Tharanga
Concept development officer
Dharshani Chandrasekara is currently reading for Master of Arts in Sociology, at University of Peradeniya. She has completed her Bachelor's Degree in Arts specializing Sociology at University of Peradeniya. She is also a gold medal and a prize winner of University of Peradeniya for greatest competence in Sociology.
She has been working as an article writer, editor and translator since 2011. She also works as a documentation officer for Women's Development Centre in Kandy. Dharshani is also a member of Global Shapers: The World Economic Forum. She has worked as a research assistant in various researches conducted by international and national scholars. In addition, she is working as a volunteer counsellor for an online counselling page and offers her expertise to the field of social work.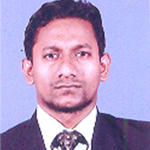 M. M. Ramzan
Finance officer
Ramzan holds a degree in Bachelor of Business Administration (BBA), at the Eastern university of Sri Lanka. Ramzan has 5 years of both; international and local experience in finance and procurement. He has completed a Certificate in Management Accounts -Technician stage (2011) and a Diploma in Management studies at Open University of Sri Lanka (2008/2009). He holds an Advanced Diploma in Computer based Accountancy and is currently following ACCA – Skills level, at the Mercury Institute.